Minimalism is one of the most popular styles of interior arrangement, which – because of its versatility, finds its place in spaces of any size. Because of its distinct simplicity and modesty, it feels best accompanied by decorative elements made of natural materials. Sheepskin pelts constitute a practical addition, that emphasizes the beauty of a whole arrangement.
Bedspreads are extremely versatile accessories for interiors, and with their help – you can change the whole arrangement`s feel within a few seconds.
Sheepskin coverlets can be used as decoration for sofas, beds or armchairs. There`s a lot of possible applications of this decorative element, as well as there are many advantages of it. As the products are made of natural materials, they present particularly well in minimalist and Scandinavian-style arrangements, i.e. styles which value a close contact with nature.
Sheepskin pelts can be also seen as a modern alternative to ordinarily looking carpets. The hair is pleasant to touch and – above everything else, safe to use.
Small and dark interiors are best to be arranged with sheepskin products in light hues, which can provide them with some fresh and stylish looks, large and dark sheets are rather suitable for interiors more vast.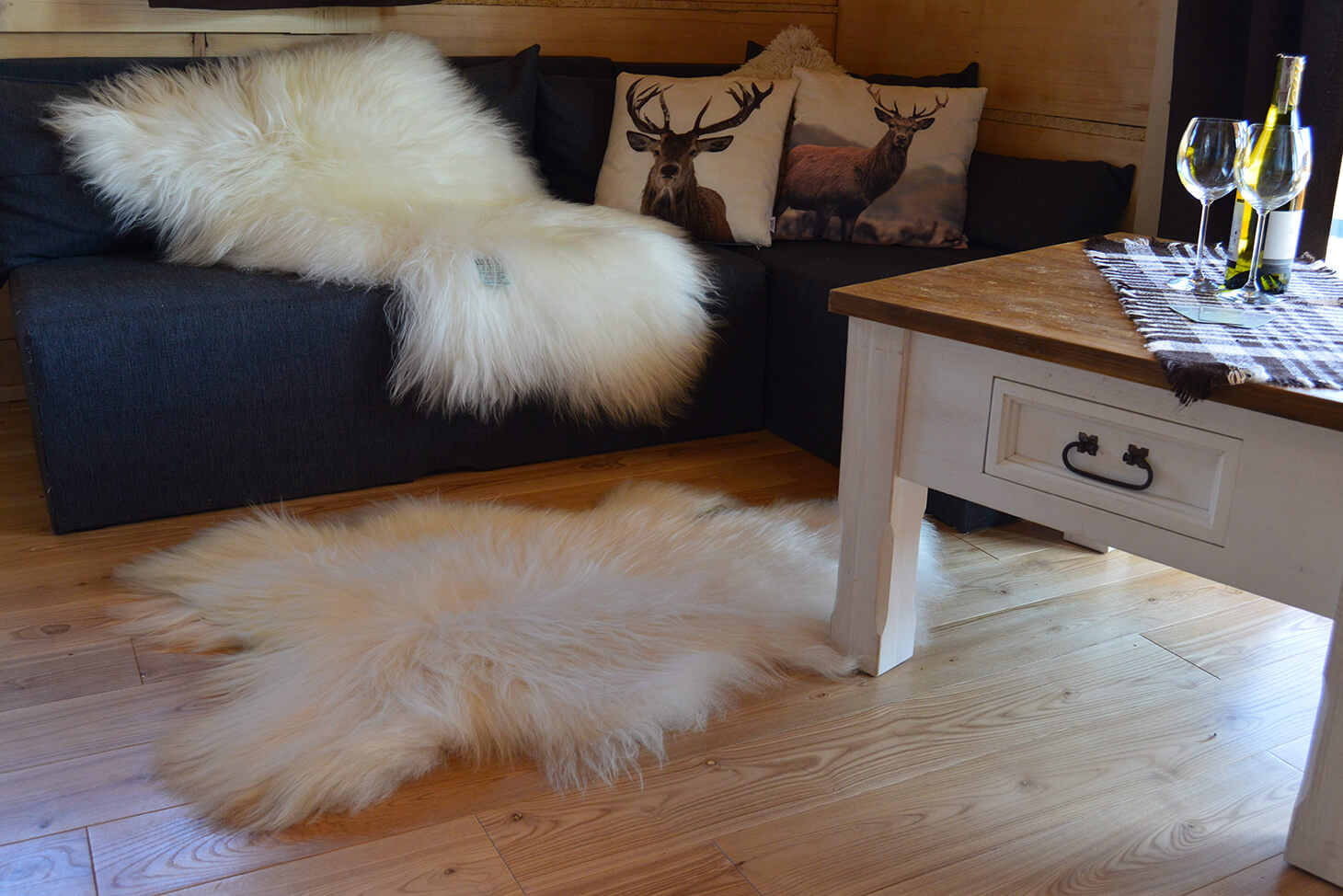 To sum up, sheepskin pelts, elegant and stylish, can be seen as obligatory decorative element if one wants to keep with the newest interior design trends. Products made of high quality natural material are characterized by great durability, the hair is resistant to deformation and additionally very pleasant to the touch and friendly to the skin. Sheepskin compliments rough wood very well, as in such arrangement both emphasize each other unique, natural charm.