Have you been wondering what exactly is this medical "Relugan" sheepskin which has been gaining popularity lately? Well, it`s simply a special kind of sheepskin, outstandingly soft and fluffy. The very most important factor considered when manufacturing "Relugan" is limiting the use of the dye strictly to natural tannins, which are free of any potentially harmful substances impacting negatively our health.
The medical "Relugan" sheepskin has a number of valuable and health promoting properties. The product is safe for use to both children and adults.
People who want to combine comfort with health benefits more and more readily decide to replace their traditional carpets with a modern addition in form of a medical "Relugan" sheepskin pelt.
As far as main application of the medical sheepskin is concerned, "Relugan", due to its properties, helps with alleviating pain symptoms and neutralizes harmful influence of water veins. Additionally, soft and pleasant to the touch hair is shown to reduce stress and help in relaxation. Sheepskin is also children skin-friendly and do not cause allergies or irritations.
"Relugan" sheepskin products are also very easy to keep clean thanks to lanolin contained in natural sheep wool – an active substance which effectively combats bacteria and mites.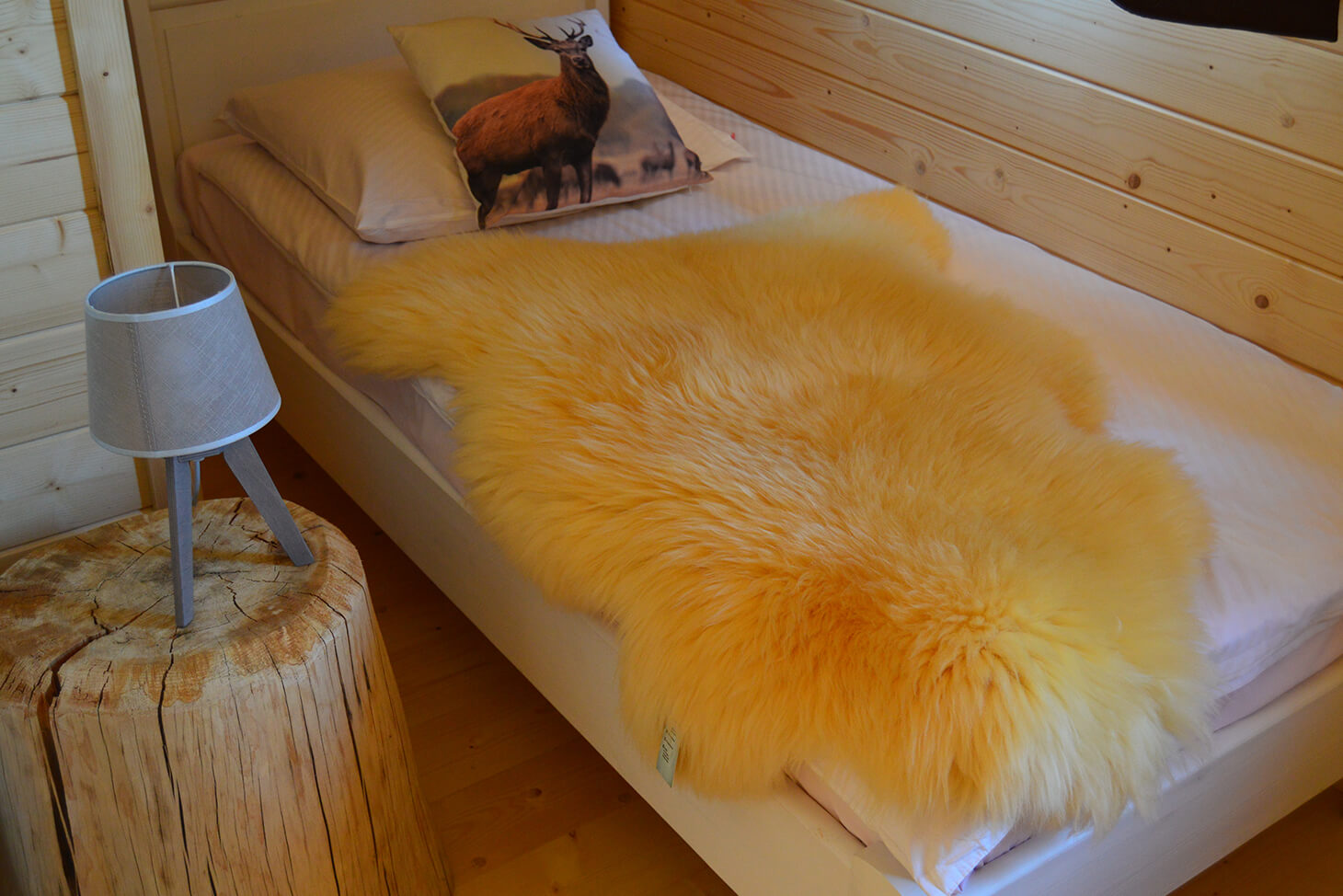 Another important advantage of "Relugan" sheepskin is its thermoregulatory feature – natural hair shrinks or extends depending on the temperature of air, which allows for enjoyment of the pelt both in the winter and in the summer.
As you can see, the medical "Relugan" sheepskin has many valuable properties that have a positive effect on human health. Sheepskin, in addition from being a décor element, is also a great product supporting proper function of the body. Practical bedspreads and rugs will perfectly fit in almost any interior arrangement, looking great combined with rough wood or minimalistic accessories.