Natural sheepskin has been hailed as one of the most stylish and modern-looking decorative elements of the last season. Above all, they surprise with distinctive and luxurious finish. In addition to natural sheepskin, the market provides a cheaper alternative – products made of artificial hair. Have you been wondering which models suit your needs better and what`s the exact difference?
Decorative items made of sheepskin are characterized by soft and fluffy hair, having a completely different internal structure than the artificial pelt.
Both models: those made of natural sheepskin as well as their artificial counterparts come in many colors and shapes. Nevertheless, sheepskin dyed with specialized tannins maintain their fresh and impressive looks for longer. Right care and maintenance of a sheepskin coverlet guarantees that it retains its astounding features for a long time. The con of the artificial pelts is – with time, they lose their fresh appearance, the fibers start becoming rough and matte.
Natural sheepskin show many pro-health benefits, they help with treating pain symptoms, keep warmth very well and are safe choice for the sensitive skin of children.
Lastly it should be noted, that even though natural pelts are more expensive, at the same time they`re made of high-quality, natural, raw material.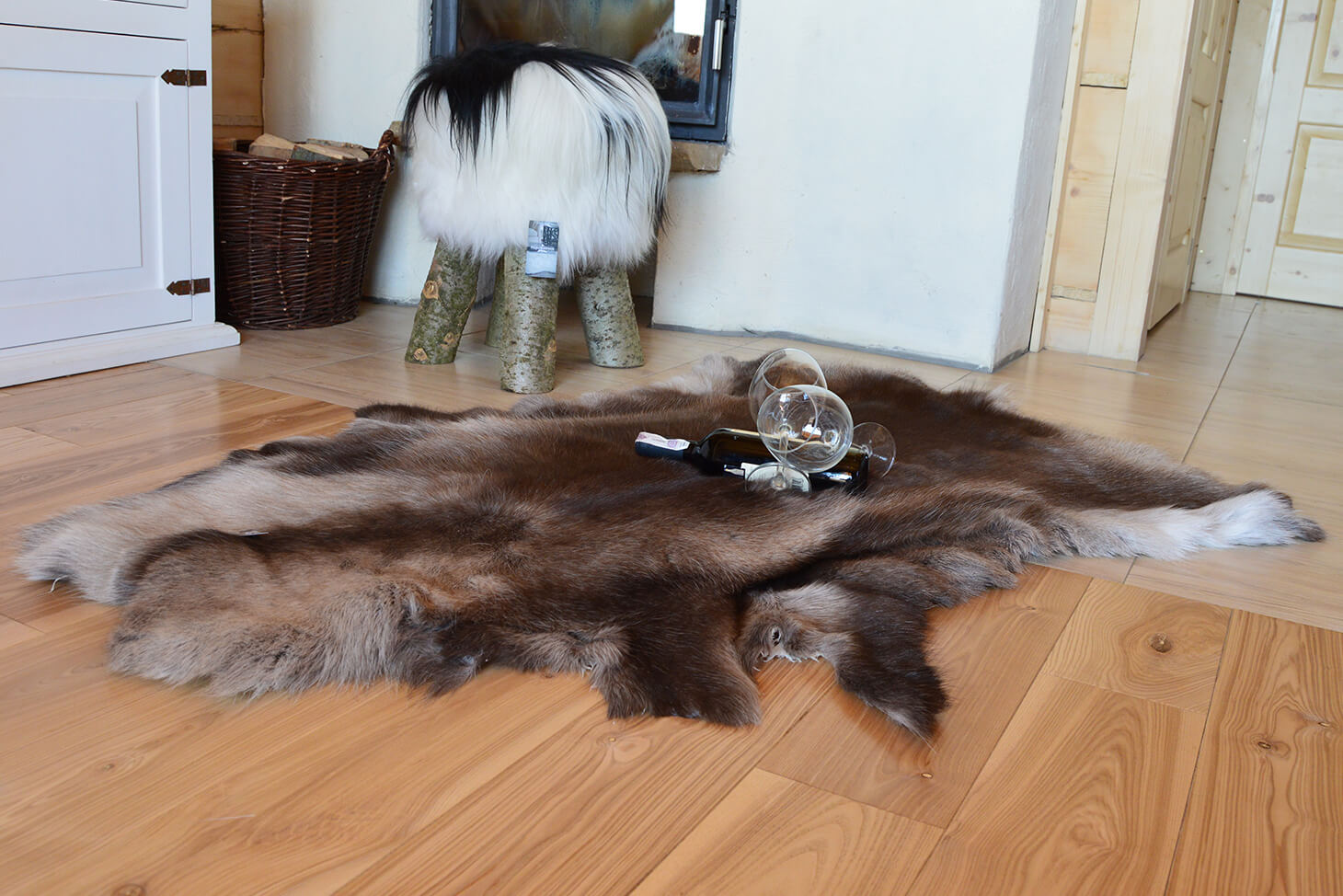 Summing up, if you value high-quality trim and durability then the natural sheepskin pelts are the best option for you. The hair that these products have is soft, fluffy and pleasant in touch, with additional pros such as durability and resistance along with positive effect on our health (e.g. the medical "Relugan"). However, the most important thing to remember when making the final decision is that even the best artificial pelt won`t ever look as good as a natural one.