Sheepskin pelts are one of the most impressive accessories that can be found in many contemporary interiors. Available in form of coverlets, carpets and cushions, they readily adorn our living spaces giving them a distinctive, modern vibe. The most popular model is the "Island" sheepskin – that is, pelts obtained from the islands of Iceland. What distinguishes them from other kinds of sheepskin is their long hair and bright hue.
Due to its versatility, "Island" sheepskin products can be a great addition to practically any interior, subtly emphasizing its beauty.
Wondering what`s the best use for the "Island" pelts? Well, it mostly depends on the chosen model – interior accessories made of the mentioned type of sheepskin are available in many sizes and color schemes, so that you shouldn`t worry if you find the product fitting your arrangement. Large pelts often serve a function of a soft carpet or an elegant bedspread, smaller ones will work as a stylish coverlet for an armchair or a wooden seat.
The trend towards "Island"-type pelts appeared few years ago, when many interior designers started using the sheepskin in their arrangements – and remained as a popular choice to this day.
Soft and fluffy decorative accessories provide a one of a kind vibe in the space they`re used in. The "Island" sheepskin pelts are an excellent addition to interiors arranged in minimalist, Scandinavian and modern styles.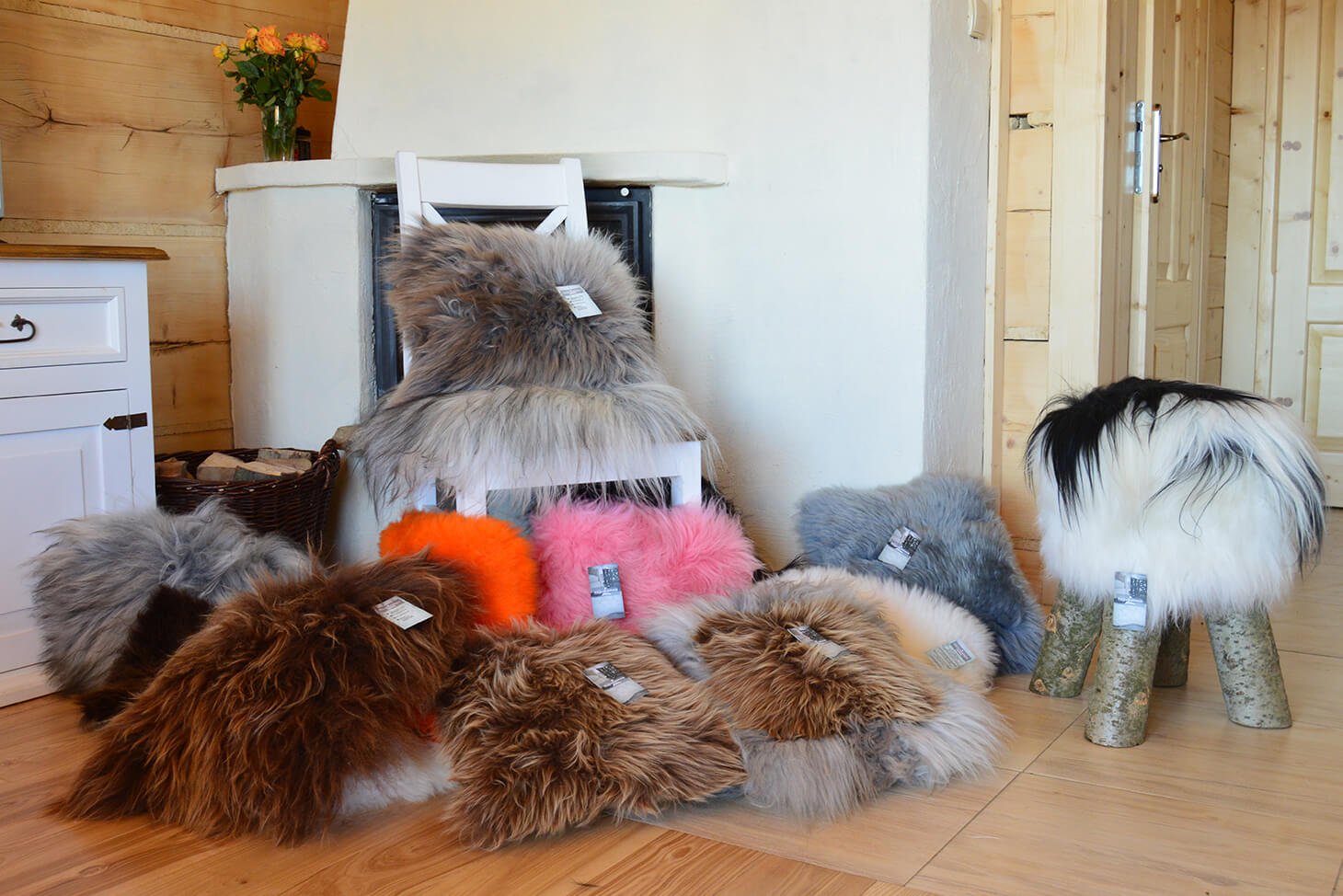 If you`re looking for an easy and inexpensive way to change the look of an ordinary arrangement, then buying a natural "Island" sheepskin pelt, with its trendy, light hue and traditional cut is a perfect solution for you. Contrary to some beliefs, professionally manufactured sheepskin pelts are free of the specific, for some – unpleasant smell. They`re soft, fluffy and very easy to maintain, which without a doubt translates into comfortable and convenient use. Fans of decoratives with distinctive finish might decide to go for a model dyed in a stylish shade of red or pink.