As the years go by, decorative items such as colorful and fluffy sheepskin pelts maintain their popularity. We happily decorate our homes or flats with them, as they fit the interiors of practically any style without a problem, while adding a stylish and modern touch to the décor. If we want to enjoy our dyed sheepskin as long as possible, we should know how to use and maintain them the proper way. Have you been wondering what kind of products suit your dyed sheepskin best?
Dyed sheepskin, because of its particular manufacturing process, demand a special care from its user in order to prevent them from losing color.
If we want our sheepskin items to retain their outstanding looks for as long as possible, we should focus on proper maintenance of them. Few of the users actually realize how important it is to clean the pelt regularly. Manufacturers recommend airing and beating a carpet or coverlet from time to time. It`s simply the easiest way to get rid of dust, sand or unwanted smell.
In addition to D-I-Y methods of maintaining our pelts, there is a variety of specialized products available in stationary and online stores.
Products used for cleaning the sheepskin are extremely sensitive to the hair, at the same time they often protect the fiber from losing its color along with cleaning it.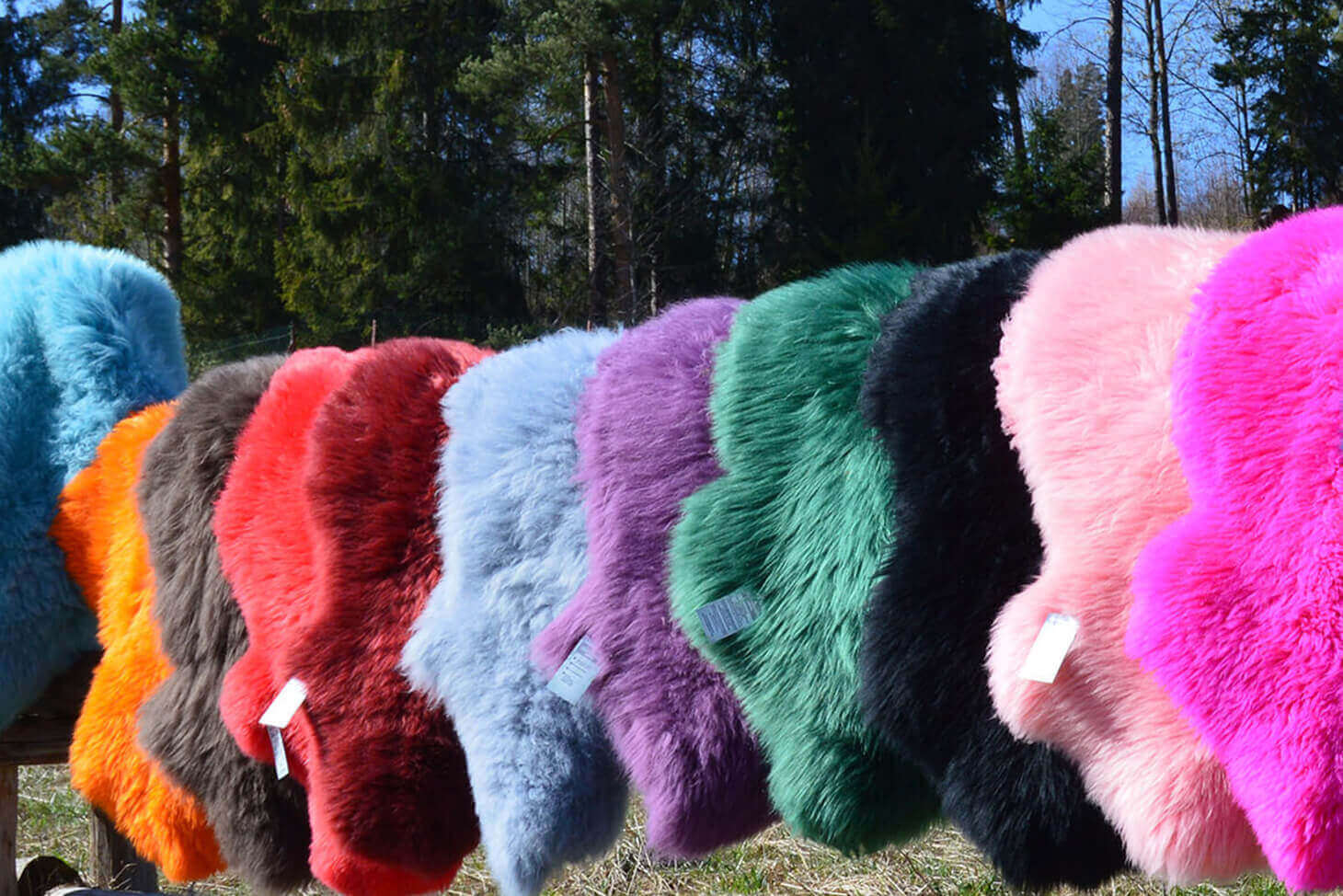 When cleaning a carpet or a bedspread made of sheepskin one should avoid soaking of the leather part of the pelt – as it could lead to its decay. Its best to leave the product to dry on its own. It`s also recommended that the pelt should be subjected to maintenance processes regularly – as it`s the only way they will retain their original appearance.