While browsing through an interior arrangements catalog, once again your eyes were drawn to these stylish, fancy hassocks and bedspreads made of sheepskin. Are you wondering what`s the phenomenon behind those decorative items? What features make them more and more popular lately? The current interior design trends focus on solutions which are practical, yet remain distinct and interesting in character – and this is exactly how the decorative sheepskin can be described.
Interior designers are eager to complement general arrangements in Scandinavian styles with accessories made of sheepskin.
Products made of sheepskin have either long or short fluffy hair, in natural colors or dyed with specialized tannins. The most popular ones are fancy bedspreads and large carpets, although there`s many more options available. Currently on the market you one can find a wide range of sheepskin products, from decorative cushions to comfortable hassocks made of high quality sheepskin. The hair can be dyed – many stores offer plenty of carpets in intense shades, such as dark pink, navy blue or cerulean. Nevertheless natural, bright colors – white and beige remain a classic, safe bet.
By adorning the raw, minimalistic interiors, sheepskin items add a pleasant, cozy vibe to the arrangement. The room becomes an elegant, classy space, with a modern trendy design as a cherry on top.
Decorative sheepskin pelts present an outstandingly versatile and timeless addition, complementing any space, regardless of its size, function or finish.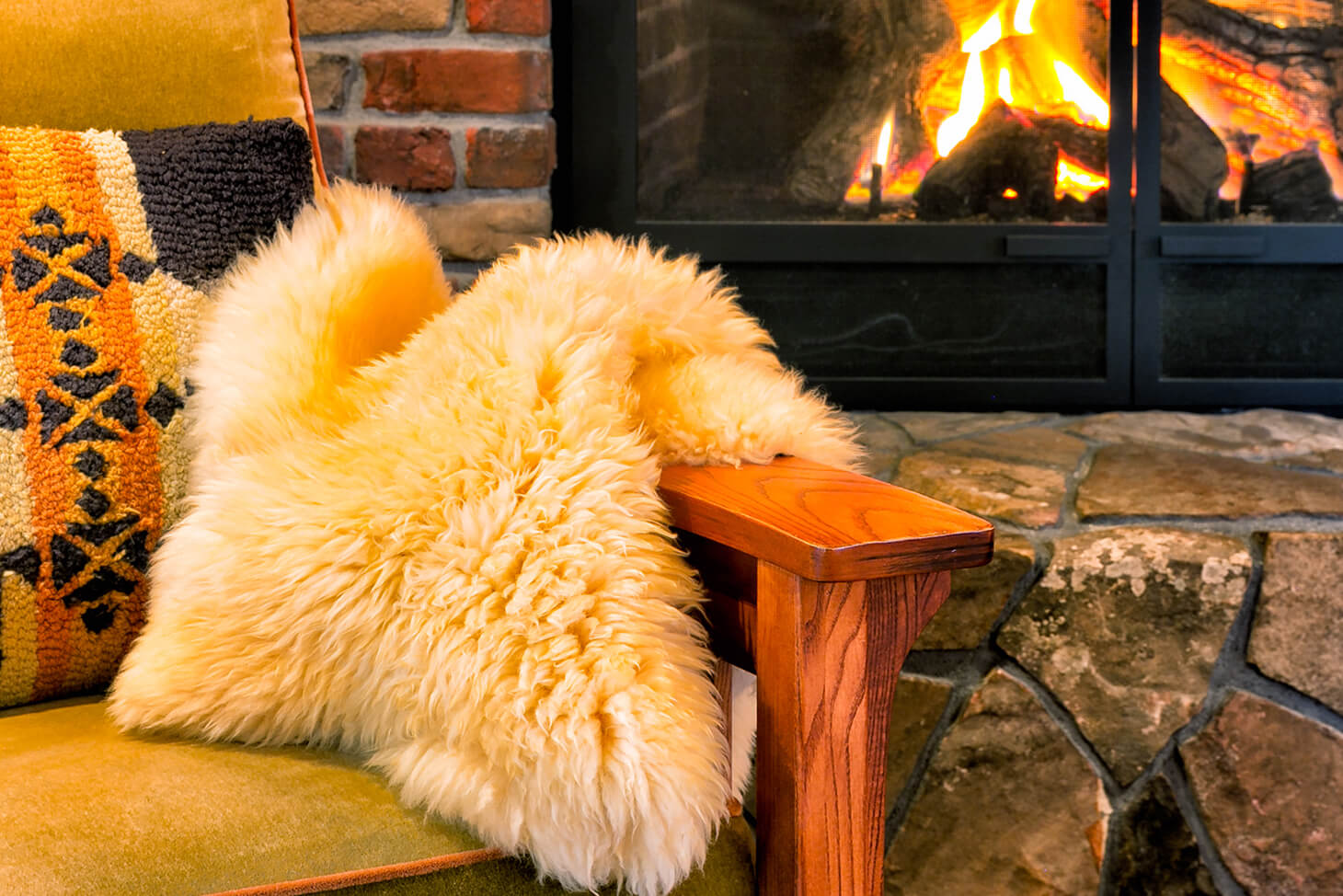 Although the trend of using sheepskin in interior design started a few years ago, the number of its enthusiasts grows bigger ever day. Stylish and one of a kind appearance combined with high quality trim and comfy use are just a few out of a multitude of strengths of sheepskin products. When choosing a new décor, it`s good to pick a model which will complement the whole arrangement, while being a practical and modern addition at the same time.